Employees of Credit Suisse Group AG, desperate to learn of the fate of the Swiss bank after days of chaos and confusion, dialed into a hastily arranged call Sunday night after its $3.25 billion government-driven sale to UBS Group AG had been announced.
Their pressing question for CEO Ulrich Koerner: Do we still have jobs?
But they just found more chaos and confusion. Due to technical difficulties, the call ended after just 10 minutes, with many still trying to get through. Those who made it heard Koerner explain that the deal "was the best we could get under the circumstances."
It was the second time in a week that Koerner had tried to reassure people. And the second time it had failed. The message underscored what investors and central bankers the world over had watched play out in stunning fashion over the past week. Credit Suisse, a cornerstone of the Swiss finance industry for decades and one of 30 systemically important banks across the globe, had stumbled from one scandal to another in recent years, each one leaving it more battered. This crisis — triggered by US regional bank failures and some blunt words from its biggest shareholder — was one it wouldn't survive.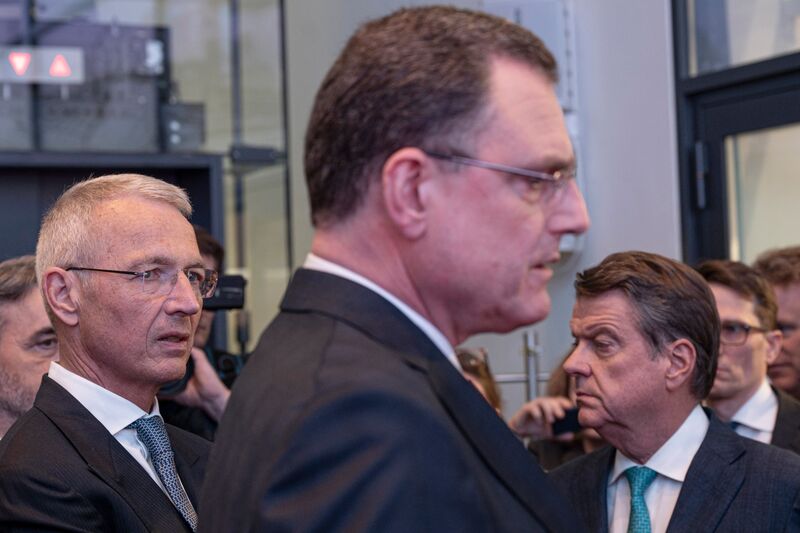 Behind the scenes, Credit Suisse's fate was sealed as far back as Thursday, when the bank announced it was getting a lifeline of up to $54 billion from the central bank and buying back as much as $3 billion of debt. As it turns out, the plan was designed to buy time for the financial regulator Finma and the Swiss National Bank to secure a sale — not for Credit Suisse to rescue itself.
In the end, the bank had little choice but to accept a marriage of convenience with its nearest neighbor for a sliver of what the 166-year-old institution was worth in its heyday. Koerner and the rest of the Credit Suisse management team was marginalized as emergency weekend talks — led by Swiss National Bank President Thomas Jordan — to sell the group to UBS gathered pace.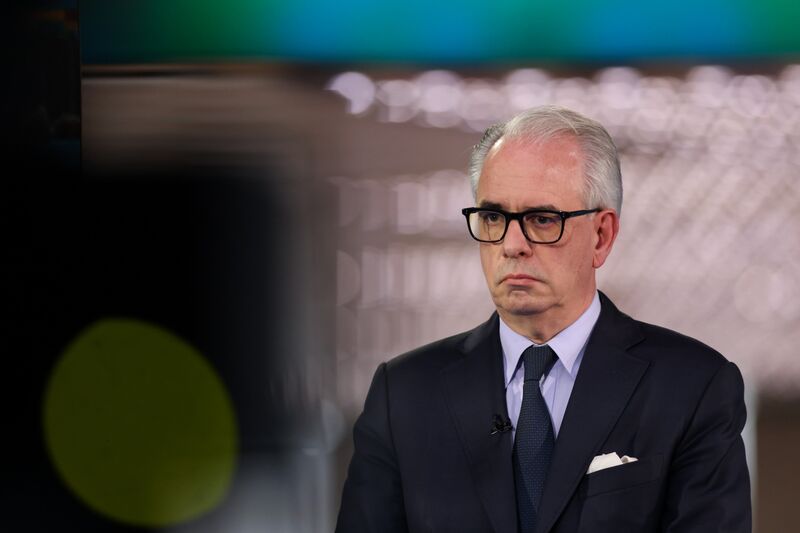 When the terms of the initial UBS offer — which valued its rival at just 1 billion francs — landed on Sunday morning, the Credit Suisse managers were outraged. The price tag was seen as derisory for a bank that had a market cap of $8 billion at the close on Friday. Shareholders would be wiped out, managers argued.
Saudi National Bank — the Swiss bank's largest shareholder — urged Credit Suisse to reject the offer. Calls went out from Credit Suisse to various institutions, including Deutsche Bank AG, in a last-ditch attempt to find an alternative. But the complexity and timeframe meant there were no takers. A full sale to UBS was the only option. That triggered a final round of back-and-forth which lifted the price to 0.76 francs per share. That's 99% lower than Credit Suisse's peak share price.
It was the so-called "Swiss" solution to a Swiss problem. But the wider financial system was holding its breath over the weekend. A failure to reach a deal risked widening the crisis, sending markets into a tailspin and increasing the likelihood of contagion.
"If we as a country, where finance makes such a large part of GDP, are not able to send out a signal like that 'we can stop this' —then we can close down," said one Swiss official. "Nobody in the world will believe us any more."
This account of the final week in the life of one of the world's biggest banks is based on conversations with more than three dozen Credit Suisse bankers, advisers, shareholders and clients.
Source: Bloomberg